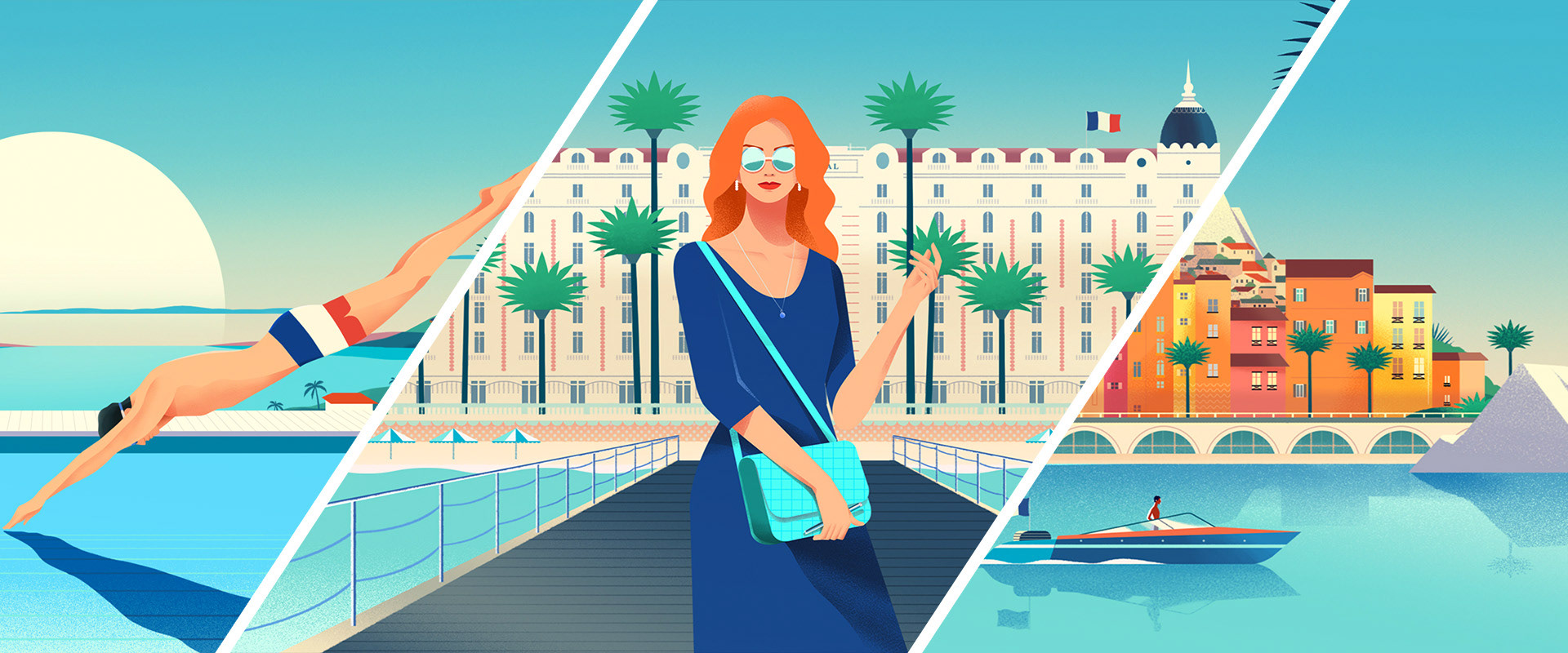 Cote d'Azur in one campaign. 
The newest product range by Waterman Paris is inspired and influenced by the vivid colors of the Cote d'Azur (also known as the French Riviera). It was therefore on hand, to reflect the same colour spectrum that inspired the new series of vivid fountain pens, with our launch campaign. But there is more to it, we also paid homage to the iconic & illustrative posters of the Cote d'Azur – known from the glamorous and glorious 60s and 70s – by utilizing and modernizing its popular vintage style. The result was an irresistible campaign that captured and connected the spirit of all those beautiful, colourful and joyful things of the Cote d'Azur with the new range of fountain pens.
Not only did we developed the naming of the individual pens and created the concept and campaign but also did we create an entire toolbox of assets for the various markets (over 20 markets worldwide) to adapt and utilize them. Part of this was a 60" and 30" hero film a series of 10" bumpers, static flat lay visuals for the instore as well as campaign key visual for various digital adaptations. 
Scroll down to discover 
all the ins and outs!
bite-sized but powerful clips:
Our campaign visual formed the basis
for digital and in-store 
adaptations.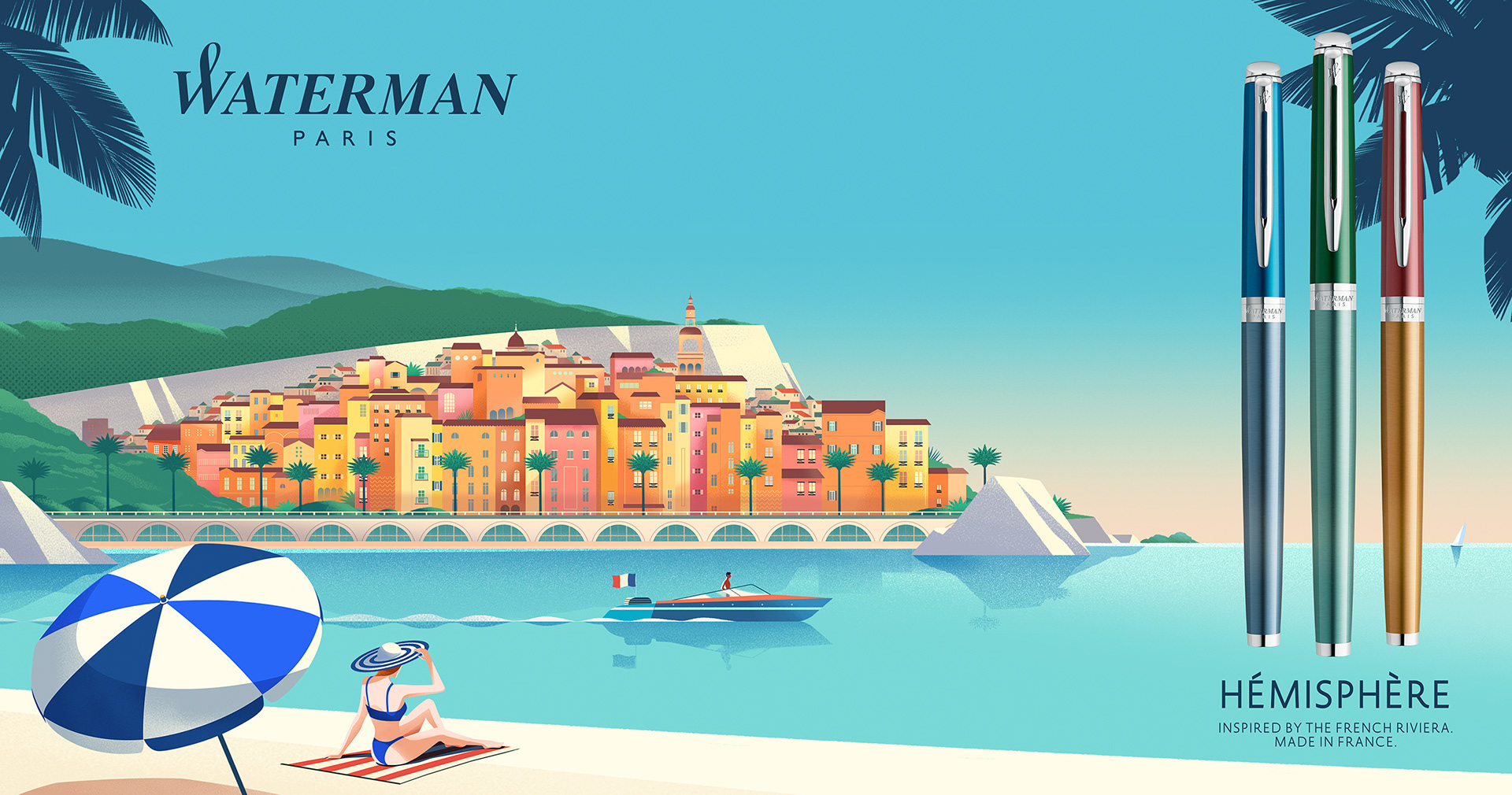 We supported shops & stores around the 
world 
with irresistible flat lay assets.