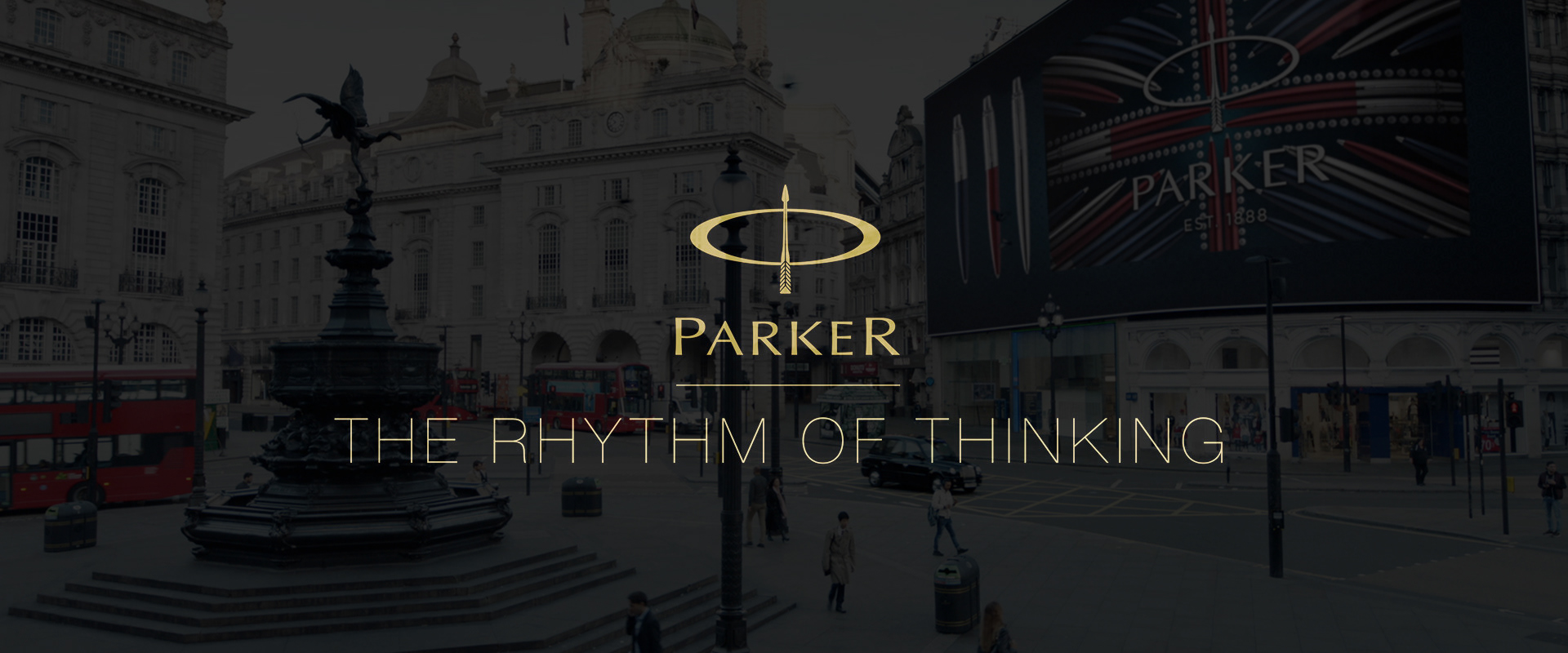 We found a universal insight 
for a multinational roll out.
Before capturing ideas we all have a different ritual to stimulate our thinking: some people swing their pen like a 
pendulum, others might twirl it between their fingers, everyone has their own rhythm of thinking 
and their own rhythm of writing. Similar to those rituals, the Parker Jotters iconic 'click' helps us to bring "focus 
through momentary distraction" and in doing so, organise our thoughts and ideas throughout the day.
That was the big idea behind this TV campaign that run in the US, UK, Canada, China and Japan:
The iconic click of the Parker Jotter energizes and stimulates the rhythm of thinking.