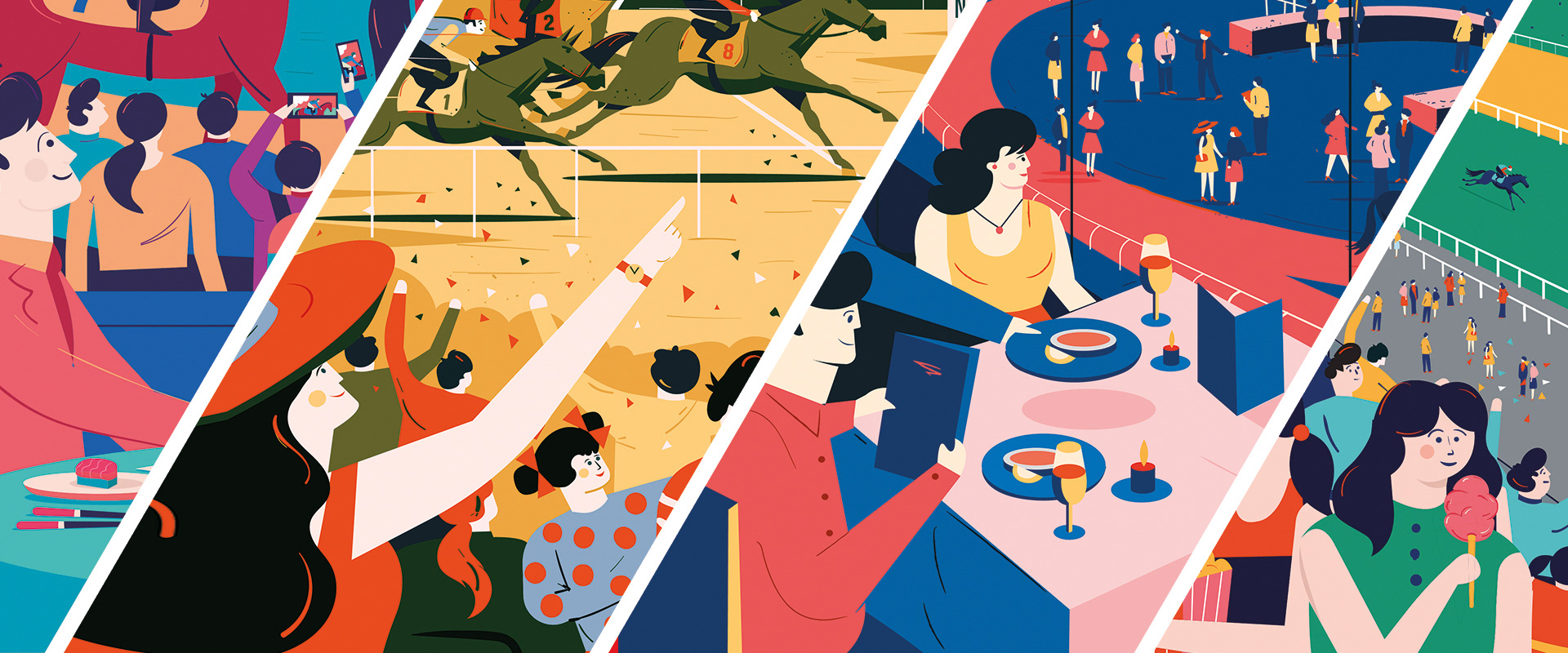 We took our campaign idea 
of 
'try different' to heart and
Behind the campaign: 
– The goal was to communicate the various promotions surrounding the horse races at the Meydan racetrack.
The biggest in the world. The strategy was to communicate these events as experiences different to the usual and ordinary weekend plans. The execution took that thought of 'trying different' to heart by creating four distinct, colourful and fun illustrations that not only differentiated themselves from the competitors but also from past communication. 
– The four key visuals came alive in a digital focused campaign and made an impact across various digital touchpoints ranging from EDM's, social media, static and animated banners and even outdoor.  
– The outcome of the campaign outrun the expectations. A significant increase in visitation, sales and awareness in comparison to the last years were booked in.
– Even the horses were inspired by the spirit of 'try different' to the degree that they ran the races backwards. 
Scroll down to discover 
all the ins and outs!