We killed three birds with one stone by l
aunching a new product, a new 
brand positioning and in doing so 
rejuvenating 
the brand perception. 
Campaign launch of the new functional water 'Masafi Alkalife' and its benefit of quicker hydration.
The insight behind this campaign was that the morning is the most demanding time of the day but also
the time of the day when the thirst quench is the highest. Both aspects led to the product/brand role of supporting the customer to 'feel ready' quicker.
To build on this idea and to connect to a younger and more performance-orientated target audience
we told the story through three different target audience relevant perspectives. The outcome was an energetic and dynamic lifestyle commercial that helped to rejuvenate the brand Masafi but also launched and positioned the new product Masafi Alkalife. ​​​​​​​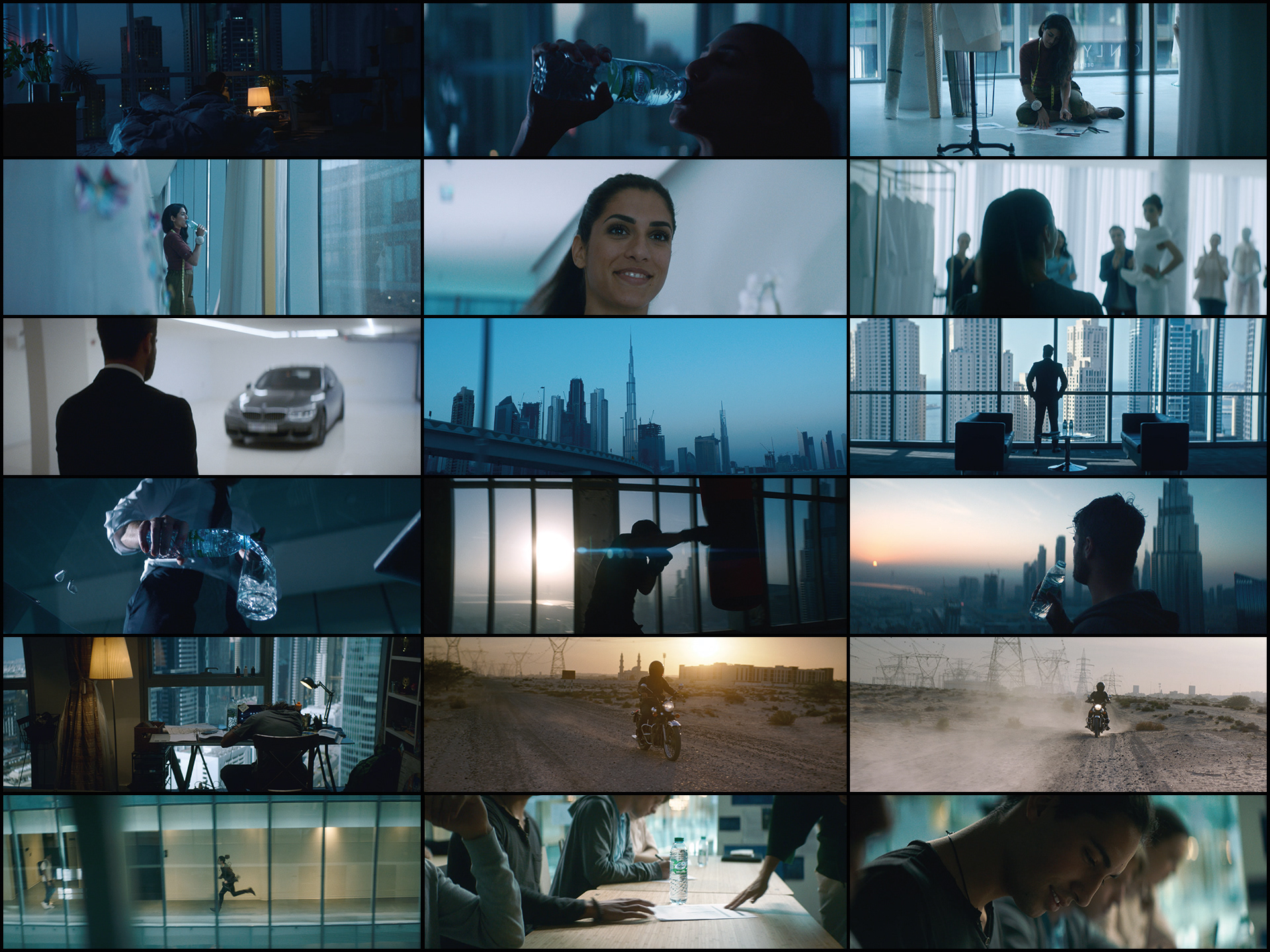 But we created more than just one hero film. We created a toolkit of over 30 different edits and individual films that were tailored to the affinities of our target audience. Data was at the core of the campaign. We used data driven insights to retarget the right content to the right audience, or in other words, we created relevance, not just awareness. 
The campaign was a manifestation of what a successful collaboration can look like. Famous director Oliverio Gonzalo, famous photographer Lois Greenfield and Little Richard were part of the wider campaign roll out. 
We also partnered with regional brands such as Ccareem to support the roll out of the campaign into non-traditional media formats. 
Scroll down to discover 
all the ins and outs!